Supporting Saudi Arabia's 2030 Vision
Ayesa is an international multi-award-winning engineering and environmental consultancy with design, project management, and site supervision capabilities. We work with like-minded companies and individuals who prioritise a successful Kingdom of Saudi Arabia, and who approach projects with a focus on delivering flourishing commercial and industrial ecosystems. We have been established in the Middle East for over 10 years, with our KSA office based in Riyadh, as well as having registered offices in Bahrain, the UAE, and across Europe.

Ayesa is a leading consultancy providing engineering and PMC services across a range of sectors within the Kingdom of Saudi Arabia. Having successfully completed a number of vital projects that have contributed to the modern development of the country and its 2030 strategic framework intended to diversify the economy, ByrneLooby continues to work alongside our local clients to ensure effective and efficient project outcomes.
Our deep sectoral experience and interconnected skillsets ensure we provide state-of-the-art solutions for our clients that are practical and value-focused at all stages of the project, be it at the initial feasibility and funding stage or at the delivery of the design and supervision stages. ByrneLooby is well experienced with working on both the client side, providing consultancy expertise, or supporting various contractors with their design and build initiatives.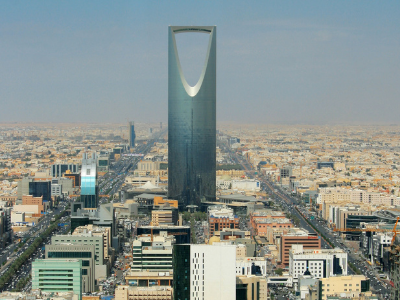 KSA Office Location
Cooperative Company for Communication Systems Al Umam Commercial Center
Salah Ad Din Ayyubi Rd, Ad Dubbat floor 3 office 307
Riyadh 12623, Kingdom of Saudi Arabia
Tel:+966 114163324
We Build Relationships and Consistently Add Value to
Our Clients

Who Work With Us...
Proud Supporters of the IKTVA Program
We are firm believers of supporting the countries and local population in the locations we work, which is why we are advocates of Saudi Aramco's In Kingdom Total Value Add (IKTVA) program, designed to drive additional domestic value creation in a rapidly changing economic environment, fostering future prosperity. We believe improving the localisation of our team members will not only benefit Saudi Arabia, but further diversify our team and increase the value we provide to our clients.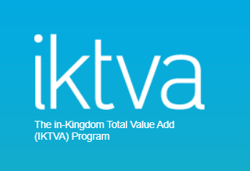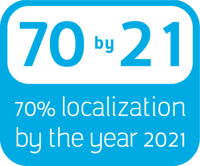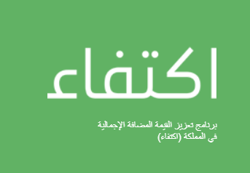 ISO Certified Company
At ByrneLooby we recognise our role in promoting and delivering safe, sustainable solutions. We hold certification to ISO 45001:2018, ISO 9001:2015 and 14001:2015 with Certification Europe, the internationally recognised standard for Occupational Health and Safety management systems. This certification is part of a company-wide goal to maintain a high level of OH&S performance, to prevent injury and ill-health.
Quality Management
IS0 9001:2015 is our formalised system that documents processes, procedures, and responsibilities for achieving our project quality goals and client requirements. This provides a number of benefits to our work, including;
Operational Consistency – Defines the best practice and standards for our team resulting in a successful project outcome.

Continuous Improvement – Ensures we are continuously learning from each project we are involved in.

Risk Management – By implementing various procedures and processes, we ensure risks are removed or mitigated to ensure safety.
Health & Safety Management
IS0 45001:2018 ensures the correct processes and procedures are implemented into our group and projects to improve the safety and health of both employees and other personnel. This benefits our clients by:
Reduced Operational Risk – Reduces project downtime and delays as well as the overall costs of incidents at the workplace.

Increased Workforce Protection - Increasing motivation and safety to our staff and others involved with the project.

Improved Risk Identification – Ensure potential risks are identified early, reducing overall project cost and prevention of delays.
Environmental Management
IS0 14001:2015 is a systematic framework that has been established to manage the immediate and long-term environmental impacts of our services and processes. This benefits the projects we work on by;
Environmental Performance – Along with our internal environment team, we aim to provide sustainable project solutions.

Competitive Advantages – Improved efficiency and reduced costs by incorporating environmentally friendly results.

Statutory & Regulatory Requirements – Ensures compliance with current and future regulatory requirements in the region.
Connected Thinking Across 10 Sectors of Expertise
Our deep sectoral experience and interconnected expertise ensure we provide innovative solutions for our clients.
Contact Our KSA Team
Meet our Saudi Arabia Directors. They have a wealth of experience on multiple local projects and would be glad to help you with any enquiry.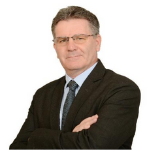 John Barnes
Regional Director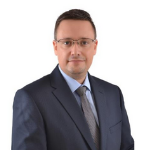 Christian Seifart
Marine Director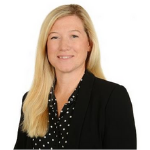 Fiona Symes
Environmental Director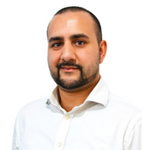 Nabeel Bux
Geotechnical Associate
We support your projects
Our goal is to provide you with the best services for your needs
Get in touch