HOW TECHNOLOGY IS DRIVING EFFICIENCY IN OFFSHORE CONSTRUCTION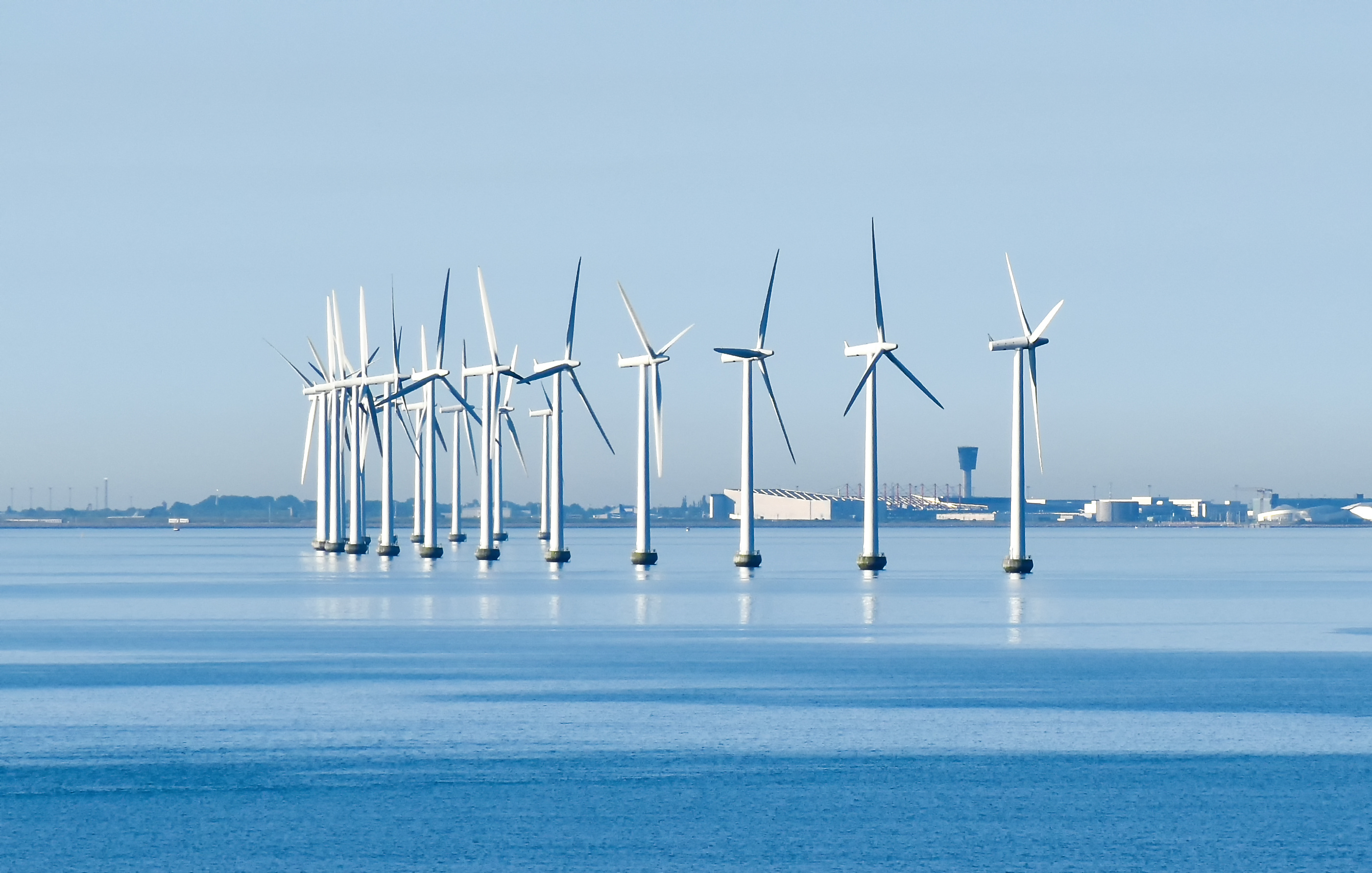 Article by Ian Dobson, head of UK maritime at ByrneLooby, An Ayesa Company
In the last two months, the Russia-Ukraine War has shone a stark spotlight on our energy security, delivering another hammer blow on top of ongoing materials shortages and last Autumn's fuel crisis. The race is on to mitigate rocketing utility bills that are hitting businesses and consumers while creating a long-term solution that reduces dependence on imports, especially from pariah states. It is now time to increase the resilience of our energy supply chain by becoming self-sufficient, yet without negatively impacting our Net Zero targets.
What's more, the recent IPCC report indicates that we actually need to become carbon negative, i.e., reducing the carbon in the atmosphere through capture schemes. Inevitably, the current situation is spurring the Government into action as they advance start dates for renewable infrastructure plans and prioritise alternative solutions such as mini nuclear reactors and tidal range lagoons.

Despite socio-economic challenges, there are plenty of opportunities, particularly in the offshore renewables market. The latest UK ambition to achieve 40GW of energy from offshore wind by 2030 will billions more, pumped into this sector in the coming years. Having worked in marine and coastal engineering for 15 years, this renewed impetus, driven from the highest level of government policy, is very welcome. Over the past two decades, our knowledge, understanding, and expertise in offshore construction have increased significantly. This has been made possible by massive leaps in technological capabilities and the greater adoption of digital tools in the construction and engineering community.
The challenges surrounding offshore energy construction are numerous, of which the most evident is the aggressive marine environment with extreme external forces and changing weather conditions. Once these structures are up and online, they must remain resilient in the face of a constantly hostile environment. That's just for starters; as I found out from a recent conversation with a contact at Crown Estates, the demand/competition for offshore space is increasing: energy projects are jostling for marine real estate alongside ports, pipelines, cabling, shipping interests and environmental concerns.

The topographical and geological considerations form a critical part of the picture. Surveying is crucial to avoid deploying facilities in unsuitable locations: e.g. close to highly-valuable natural resources (such as offshore aggregates, which will need extraction) or in the vicinity of underwater ravines or glacial erratics. Challenges withstanding: the UK benefits from the early adoption of offshore wind energy. Yet, the real growth potential is in the development of floating wind technology which is not as sensitive to water depth and has the potential for worldwide export. The establishment of other alternative renewable systems (such as tidal range) come with challenging requirements, such as the need for large surface areas and substantial amounts of materials in construction.

As engineers, there are numerous new software and hardware available to us to help solve challenges when developing renewable infrastructure. For example, advances in surveying technology, particularly through using sonar, drones and unmanned underwater vessels, deliver a more accurate, precise picture of the seafloor than ever before which helps optimise location deployment. They also de-risk the process by eliminating the need for expensive diving teams and delivering excellent results in safer conditions.

BIM (Building Information Modelling), which creates an as-built digital twin of the finished structure, is also helping to ensure correct construction the first time around. Furthermore, when used in conjunction with whole-life project and asset management platforms, this combined proposition helps us plan, coordinate and install to these sensitive, volatile sites and ultimately extending system design life and bringing down the future cost of energy.

Using such systems also provides complete, as-built asset information at commissioning and handover, which is also essential during the O&M phase. This can reduce the likelihood of out-of-tolerance construction and costly rework in a hostile sea environment.

Equally, the potential of AI and AR is also starting to be realised, with high-definition visualisation technology optimising build accuracy and, as a result, reducing construction waste. It's helping achieve better quality control, moving us away from error-prone 2D workflows to 3D ones. Using automated machinery and robotics by remote control during the delivery of repetitive tasks onshore or high-precision tasks offshore increases efficiency whilst reducing work and human risk. Previously there has been some apprehension about these enhancements; however, these innovations are empowering enablers rather than job-takers.

With so much activity in the market and so many projects to complete on time and on budget, anyone involved in this vertical should be looking to invest strategically in the latest technology and up-skilling their workforce to use it. As pressure mounts to get these critical assets up and running asap, the most digitally agile firms stand to gain the most. Those who aren't will likely be left stranded at sea. The Future is now as we power the drive to net-zero and energy self-sufficiency.
Further information

ByrneLooby is proud to be part of Ayesa. Ayesa has almost 6,000 staff members based in 20 countries around the globe. Ayesa's engineering work covers numerous fields with a market-leading international reputation in infrastructure, water conveyance and treatment systems, transport, marine, waste management, aeronautics and defence. Ayesa is also a consolidated technology consultancy, an expert in the digital transformation of large companies such as utilities and technological solutions for public institutions.
Siobhan Warfield-Beattie - ByrneLooby Senior Marketing Manager
SWarfield@ByrneLooby.com
Tel: +353 86 8372328