Rob Sizer appointed Director of Engineering - Ayesa UK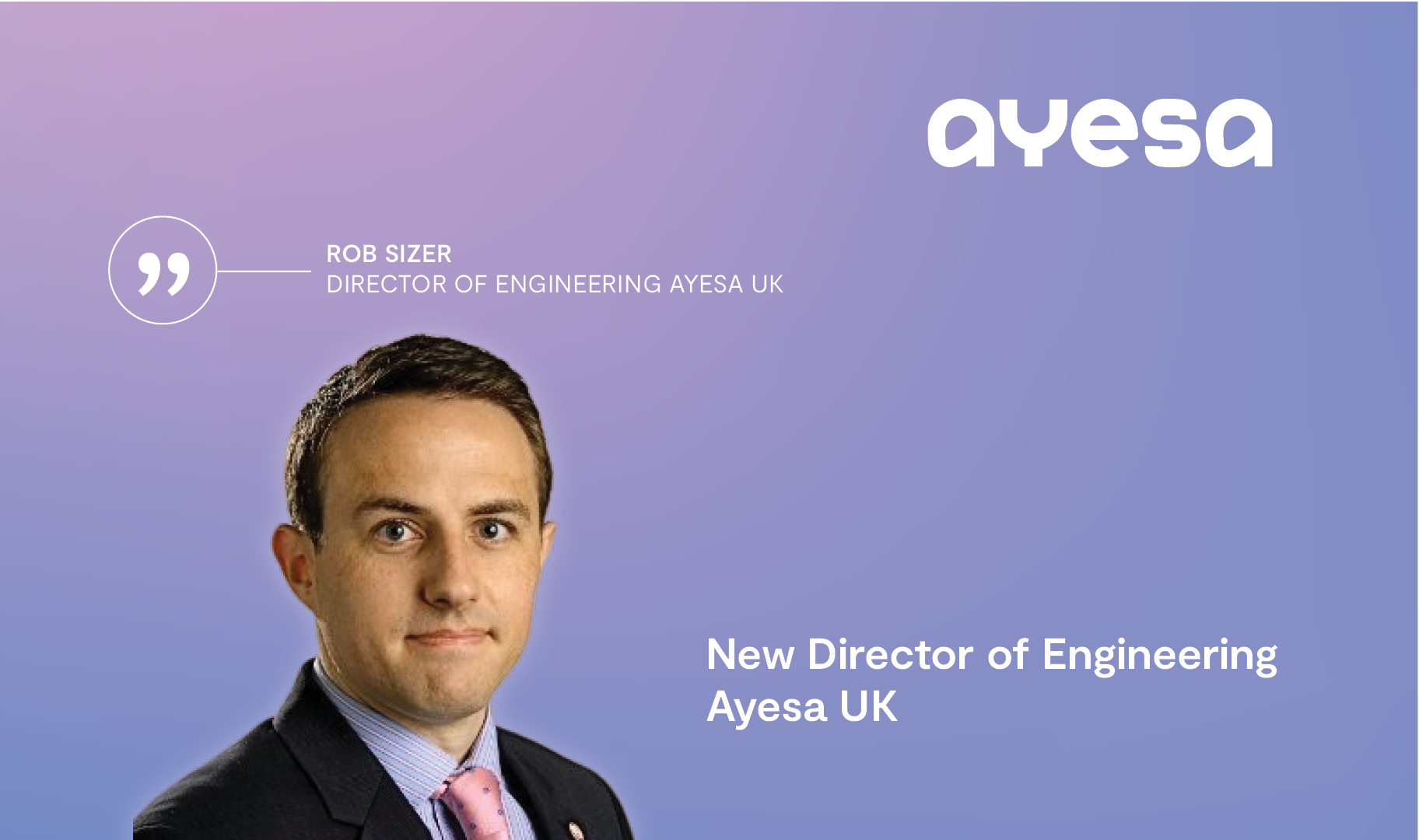 Ayesa UK - Driving Growth and Innovation with New Appointment
Ayesa has appointed Rob Sizer as the Director of Engineering in the UK and Ireland. Rob is a Chartered Civil Engineer with experience in delivering large complex multi-disciplinary design projects for major schemes such as Heathrow Airport Expansion, Thames Tideway, Manchester trunk main, Hinkley Nuclear Plant, London Olympics, London Underground and Crossrail.
Since 2018, Rob has been Section Head for Ground Engineering at Ayesa, and will now take on additional responsibilities to lead Ayesa UK Engineering Division.
Ayesa's Geotechnical team is a key designer working for the CJV (a partnership between BAM Nuttall, Ferrovial Construction and SK Ecoplant) to deliver permanent and temporary structures for the Silvertown Tunnel. Rob is highly experienced in stakeholder engagement - managing and developing relationships with major stakeholders and clients- such as London Underground, Overground and Thames Water and Crossrail.

Major Project Experience: Previous projects include Silvertown Tunnel, HAL - Heathrow Expansion Project, TWUL - Thames Tideway, UU - Manchester trunk main, STW - Elan and Derwent Valley Aqueduct, CERN - Awake Adit, EDF Hinkley, UKPN Olympic plug tunnels, LUL Bond Street Station Upgrade, Tottenham Court Road Station Upgrade, Crossrail, HA - A3 Hindhead.
Qatar - Doha Gold Line and Red Line.

Awards & Innovation: In 2022, his project team won the award as part of the Riverlinx CJV - Silvertown for its Secant Bored Pile Peanut Shaft design and construction (NCE Tunnelling Awards 2022) which launched the UK's largest tunnel boring machine earlier this year. He and his team were also finalists in the Ground Engineering awards as Project Team of the Year.

Mentoring: Rob is passionate about passing on his knowledge and experience to the next generation, lecturing at the #BTSYM British Tunnelling Society Young Members. View his Tunnelling presentation from June 2023 here: #youtube https://lnkd.in/dCG6FaEX
In his new position, Rob will be part of a team to drive growth for Ayesa UK.
Winning targeted contracts for the Engineering Area in the UK: Rob will actively work towards securing new contracts by leveraging his expertise and industry knowledge.

Coordinating work efforts for major projects: Rob will collaborate closely with Section Heads, Country Managers, Division Directors, and Market Directors to ensure effective coordination and successful execution of major projects.

Promoting multidisciplinary collaboration: Rob will foster collaboration between different countries and disciplines within the company. This will involve encouraging cooperation and knowledge-sharing to maximize the execution and outcomes of projects.
Rob's role is integral to the growth and success of Ayesa, and we are confident that he will excel in fulfilling these responsibilities.
The appointment of Rob as Director of Engineering for the UK is an important step towards achieving our goal to double the size of our UK business by 2026. Rob will support our local teams to continue to deliver and grow our existing core UK business comprising civil geotechnics, building structures, heritage conservation, marine works, and environmental services. In addition, he will play a key role to help win and deliver major projects in transport infrastructure, water and buildings sectors.'


Adam Tilling:

Regional Director, UK & Ireland, USA, Canada and Australia