New Civil Engineer features our Director of Water Graham Stevenson on futureproofing the water sector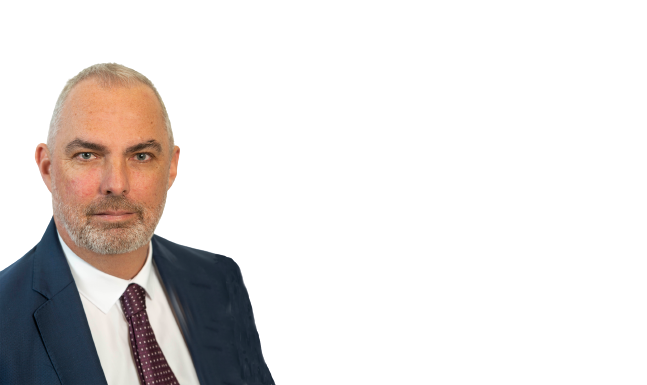 Graham Stevenson, Our Director of Water featured in NCE
Our Director of Water, Graham Stevenson is profiled in New Civil Engineer talking about the resilience of water networks and how we as engineers can deliver sustainable solutions. Below is a short summary: Read the full article online at New Civil Engineer here:
Futureproofing the UK's Water: Key Takeaways
Current Challenges:

The UK water industry faces criticism due to sewage discharges into seas and waterways.
Ageing infrastructure and under-investment are primary causes.
There's a call for a comprehensive long-term strategy focusing on capacity expansion, interconnectivity, and wastewater management efficiency.



Environmental Impacts:
It's essential to strike a balance between having a reliable water network and protecting the ecosystem.

Innovative European Solutions:
Solutions across Europe make water utilities more sustainable and address wastewater management challenges.

Re-energising Wastewater Treatment:
Unused brownfield land at water treatment facilities can be used for renewable energy sources, such as solar panels and wind turbines. Example: ACCIONA Agua's Renewal project in Murcia, Spain, integrates renewables and smart water systems for better energy management.

Enhancing the Ecosystem with Wetlands:
Constructive wetlands in water treatment have low environmental impacts and are gaining traction, especially in Ireland. These wetlands support diverse ecosystems, control flooding, help in water treatment, and provide community spaces.Irish Water utility, Uisce Eireann, is championing the construction of such wetlands.

Addressing Weather Changes: The UK faces unpredictable weather patterns, including hotter summers, colder winters, and potential climate change-induced flooding.
A significant projection suggests susceptible farmland could increase from 30,000 hectares to 130,000 hectares by 2080. Proactive measures include Thames Water's 'SuDs First' strategy, which promotes sustainable drainage systems in London. In addressing dry spells, Spain's model of treating wastewater as a precious resource offers valuable insights.

Liquid Assets for UK's Civil Engineering:
As water companies repair and upgrade facilities, the civil engineering community in the UK stands to benefit.
The community can recommend greener solutions that restore public trust in the water sector and offer better environmental outcomes.
Credit: Graham Stevenson, Director, Water Ayesa
About Ayesa
ByrneLooby is part of Ayesa. Founded in 1966, Ayesa is a global provider of technology and engineering services, with 12,000 employees and a direct presence in 23 countries across Europe, America, Africa, and Asia. The company, led by CEO, José Luis Manzanares, generated a turnover of over 649 million euros in 2022. www.ayesa.com/en