Blanchardstown Regional Drainage Scheme
Upgrading the sewer network in Dublin's rapidly growing commuter belt
Location:
Dublin, Ireland
Overview
Dublin's capital city local authorities are grappling with significant infrastructure challenges brought on by urban sprawl. The pre-existing wastewater network in the Tolka Valley, constructed back in the 1970s, was originally intended to serve areas such as Blanchardstown, Mulhuddart, Castleknock, as well as the commuter towns in County Meath. However, it had become apparent that this network was struggling to cope with the surging demand, resulting in the treatment of wastewater beyond its designed capacity. As a result, untreated wastewater was overflowing into the River Tolka.
To tackle this pressing issue, Uisce Eireann (Irish Water) earmarked approximately €88 million for the overhaul and replacement of the existing sewer network through the Blanchardstown Regional Development Scheme. This project is located in Tolka Valley Park, positioned adjacent to the bustling M50 motorway, as well as a popular public park and a sensitive ecological habitat.
Our Role
Ayesa played a pivotal role in the Blanchardstown Regional Drainage Scheme project, where they were appointed as the consulting engineer and lead designer by Uisce Eireann (Irish Water). This project stands as one of the most significant capital investments ever undertaken by the Irish utility. Ayesa's task involved designing and developing the new Tolka Valley Park pumping station and an underground stormwater management facility with a substantial capacity of approximately 30,000m³/day.
The scheme itself encompasses over 3 kilometers of combined sewer, utilizing trenchless techniques and the construction of shafts to facilitate pipeline installation. Ayesa contributed to several key components within the scheme, including the construction of a 3.2-kilometer pipeline, an underground stormwater management facility capable of holding up to 30,000m³ of water to prevent floods and manage stormwater, an underground pumping station (referred to as Tolka Valley Park Pumping Station) with an above-ground control room, and a dedicated control building housing electrical switchgear, control equipment, an odor control unit, a generator room, and an ESB sub-station. Additionally, Ayesa facilitated the diversion of local water, wastewater, and utility infrastructure to ensure the continued operation of the network while constructing the stormwater management facility and Tolka Valley Pumping Station. As per the project brief, meticulous care was taken to restore all working areas to their original condition. With great success, this project has now been successfully completed.
Innovation and value
Our innovative facility design prioritized resilience and efficiency, utilizing specialized flow control measures to mitigate the impact of stormwater flows on the drainage system. The wastewater pumps, situated underground, were centrally operated from a ground-level control room, allowing for remote monitoring of the entire network. This capability played a pivotal role in promptly detecting leaks or any scheme-related issues. Ayesa, acting on behalf of the client Irish Water, assumed responsibility for overseeing the project. Their role encompassed expediting planning permission, formulating contract documents, spearheading the procurement of the design and build contract, assessing tenders, and supervising construction and commissioning on-site.
During the procurement phase, our engineers crafted a comprehensive reference design, encompassing hydraulic, civil, structural, and MEICA (Mechanical, Electrical, Instrumentation, Control, and Automation) aspects. This meticulous approach significantly curtailed project costs over its lifetime. Given the project's sensitive location, Ayesa's in-house environmental team meticulously prepared the Environmental Impact Statement, conclusively demonstrating that the project would not adversely affect the surrounding environment and park. In August 2017, planning permission was successfully granted, and construction commenced in Waterville Park in July 2019.
Sustainability and benefits

The Blanchardstown Regional Drainage Scheme involves a strategic sewer duplication that will reduce river spills and increase sewerage capacity in West Dublin. The benefits of the new scheme will increase the wastewater network's capacity and support existing/future residential and commercial development, thus helping the long-term social and economic development of the greater Blanchardstown region and surrounding areas. From an ecosystem point of view, it will also reduce the frequency and volume of untreated wastewater overflows to the River Tolka and protect habitats and ecosystems in the River and Dublin Bay. The new scheme will also ensure compliance with the EU Urban Wastewater Treatment Directive.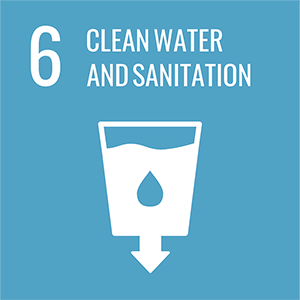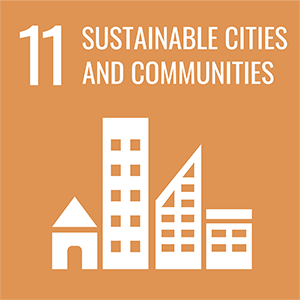 Pipeline
3.2km of large pipeline
We support your projects
Our goal is to provide you with the best services for your needs
Get in touch